JKMG & International Co, Inc.
Together for a mutually growing organization in the future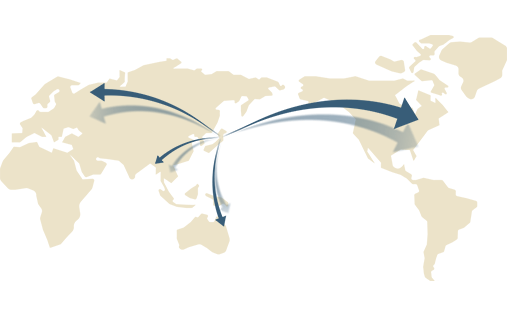 Lifetime partner in automotive, architectural, industrial paint and beyond
The JKMG & International aims to create ultimate value and promote harmonious growth for all business partners through eco-friendly management and respect for mankind. To become a trusted lifetime partner of our partners and customers, we will bring a new perspective to automotive, architectural & Industrial paint field through innovative solutions based on human-centric, eco-friendly technologies and services. We must focus on customer satisfaction and brand management to pursue sustainable growth. In USA, Central & South America and Caribbean markets needs to be vastly improved in each paint fields to raise customer confidence in the brand. We will always keep in mind that satisfying our partners and customers are the priority task to do in order to achieve the value for the services.
Our core values are at the heart of the organization with trust base. They are the fundamental principles that guide us and motivate us in realizing our vision. Creating greater value for customers by enabling people who touch the customers to act differently in Noroo Automotive paint & JEVISCO construction, architectural paint dealership all over the USA, Central & South America market including Caribbean.

JKMG & International's passion and vision travels across the globe, accomplishing this dream meant facing endless challenges with countless adventures and adver- tises on the way. JKMG & International overcame these hurdles with passion and perspiration. We are on a road never walked by anyone else. To grow, share and prosper together, we are running not only for ourselves but for growing together and for a new future. Now our road is reaching out to a new markets as a confident global leader. JKMG & International will cooperate hand in hand with our business partners and customers.
The road we take, is the road our new market takes.

A leading provider of high value automotive, architectural and industrial paint solution.
We are JKMG & International and proudly announces that we will go together with you.